Psychologically damaged baby boomers blame Millennials for all of the perceived ills in the economy including destroying dozens of industries.
The headlines continue to rail against young Americans as if they are the primary cause for many industries going under.  Forget about the fact that companies like Amazon have shifted the way all Americans shop.  The headlines blaming young Americans are getting to the point of ridiculousness.  Baby boomers hold 50 percent of all wealth in the US.  The young  group that is usually blamed for all of the economic ills only holds 4 percent of told wealth.  So how can these stories continue?  Well it appears that many older Americans are simply full of fear and live their lives based on emotional perceptions rather than facts.  The reality is many baby boomers are psychologically damaged and see fear everywhere even though they have been the wealthiest cohort the world has ever seen.
The baby boomer financial psychology
It is worth noting that many of the headlines that are coming out seem to play into this weird fear that younger Americans are going to somehow damage the wealth of baby boomers.  When the truth is, many younger Americans are working and paying for the Social Security benefits of retirees.  Also, most of the wealth is tied up with baby boomers: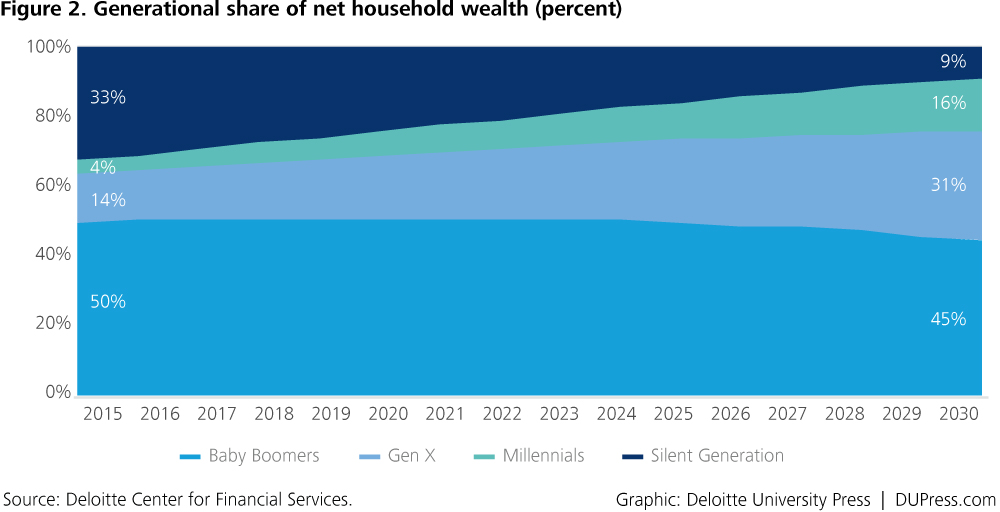 The amount of wealth that baby boomers have in relation to other generational groups is disproportionately one-sided.  Yet this group for whatever reason is plagued with fear and somehow thinks that younger Americans are damaging all sorts of industries from:
-Manufacturing

-Housing

-Retail

-Automotive
Yet it is the actions of baby boomers that are causing the damage that they fear.  And their children are left having to deal with a new economic reality that actually will likely be more austere. And the older generation is growing: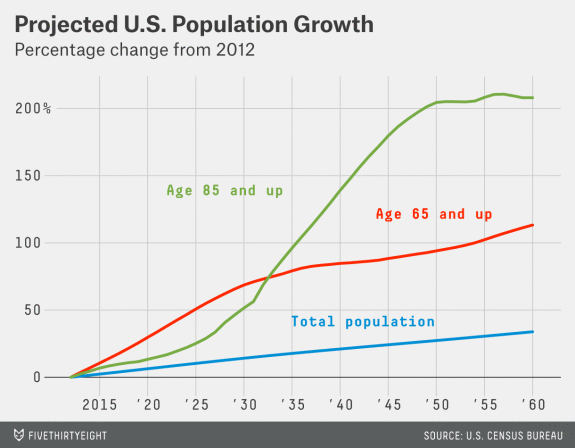 A growing fear of the unknown is something that seems to come with age.  Reminiscing on the past seems to be a favorite past time for baby boomers and many seem to paint the past with an odd brush that really doesn't reflect fact.  We see it all the time on social media.  Those odd posts that have a complete disconnect from technology and reality.  Younger Americans simply do not get motivated by the trinkets that older Americans want.  And yes, that is causing industries to change.
Look at this headline:

There are countless headlines that seem to blame younger Americans for the destruction of many industries.  But in reality many younger Americans are just broke and deep in student debt.  If baby boomers are really that worried, they should unlock some of that wealth and spend it in the economy.  But that is the problem since much of the wealth is locked in housing and they can't unlock it.
You need to remember that many baby boomers came of age where being middle class almost felt like a right.  After World War II a large part of the industrialized world was in ruin and the U.S. took advantage of this beneficial position.  It was a golden age never seen for such a large society.  And now the middle class is a minority.  Sure, continue to blame young Americans when they only hold 4 percent of told wealth.

If you enjoyed this post click here to subscribe to a complete feed and stay up to date with today's challenging market!