The retirement gamble: 30 percent of American adults have no retirement savings. Half of Americans live paycheck to paycheck.
Retirement angst is a big deal.  It probably feels like a bigger deal since older baby boomers are now entering into retirement age in wildebeest like droves.  A time that was supposed to be spent sipping ice cold margaritas on the warm beaches of the world is now filled with working retail jobs or trying to pay the rising bills brought on by inflation.  Many have now realized that the new retirement scenario means working until you die and are put deep into the ground.  Many Americans do not have any sort of retirement savings.  This actually makes sense given that half of the country lives paycheck to paycheck.  Once the monthly expenses are accounted for, there is little left over to save for retirement.  Millions of Americans are realizing that retirement is now one giant gamble.
Retirement roulette
We've talked about it before but pensions forcibly made people save into retirement.  Regardless of your views on pensions, many more people were adequately prepared for retirement than they are today in the 401k world.  Why is that?  First, people were made to chip in early in their career and money builds over time.  Pensions of course are now largely extinct because many were too optimistic.  Yet the model has a good premise.  Force people to save on the front-end and with lower fees.  The 401k model has unfortunately done the opposite.
That is why today, 30 percent of adult Americans have no retirement savings at all: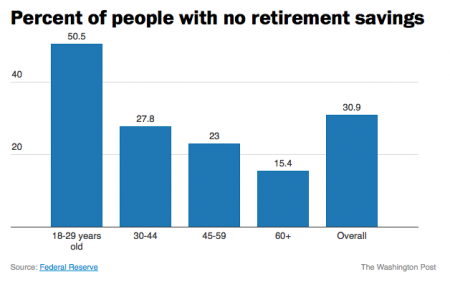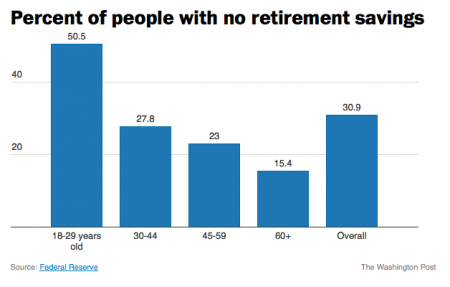 That is so incredibly problematic.  For millions of older Americans saving for retirement is simply not an option on the table since they are basically in the retirement age range.  At this point, many need to work or survive off of Social Security.
The numbers on Social Security are startling.  More than 60 percent of elderly adults rely on Social Security as their primary source of income.  If it weren't for Social Security they would be out on the streets: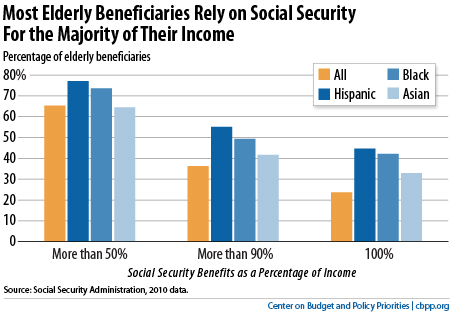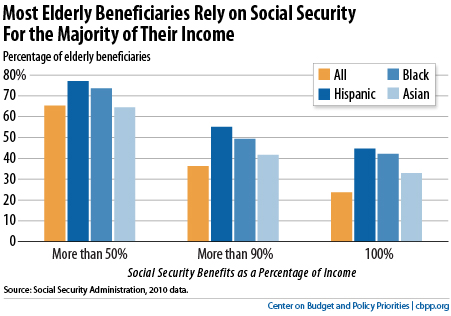 It isn't a surprise that older people are drawing Social Security but the fact that so much of their income is coming from this one source.  Social Security was intended to supplement pensions, 401ks, and regular savings.  It was not meant to become the de facto pension system for all older Americans but that is what it has become.
Many Americans are taking a giant retirement gamble.  And the lessons are clear for younger people.  But what do you tell many when they live in a low wage "gig" economy and many are carrying a piece of the $1.4 trillion in student debt outstanding?  Not only do they have no money for retirement savings but many are in negative wealth territory with student debt.
Keep in mind we are in debt as a nation to the tune of nearly $20 trillion.  The tone is set at the top.  That amount will never get paid back.  And the growing expenses on Medicare and Social Security are going to be hard to sustain since we have a younger working demographic that isn't paid so well.  And this is the group that is going to support the massive wave of baby boomers retiring?
What seems to be happening is that people are simply gambling on their retirement.  They will deal with it when it comes.  Not planning at all is planning to fail.  If you are in a position to prepare for retirement, do so today.  But for other Americans it is too late and in many gambles, there are winners and losers.

If you enjoyed this post click here to subscribe to a complete feed and stay up to date with today's challenging market!