The growing condo shadow inventory – CityCenter in Las Vegas and Lexington Park in Chicago. The shadow inventory that is crushing commercial real estate.
There is a massive amount of vacant inventory sitting across the United States.  A good portion of this is viewable to the public but a large amount of this inventory is simply hidden from data scrutiny.  Last week we talked about the commercial real estate bust coming to the most expensive region in California of San Francisco.  The fundamental problem was the complex had no way of cash flowing on the apartments with current market rates.  So it is no surprise that the giant San Francisco project now enters into another precarious situation.  Banks do not move quickly on commercial real estate problems because who is going to buy a multi-million or even billion dollar piece of real estate?  In this market the pool is tiny and the pool of those willing to lend is smaller.
One of the hardest hit regions with collapsed real estate prices is Nevada.  The enormous CityCenter project in Las Vegas isn't doing so hot: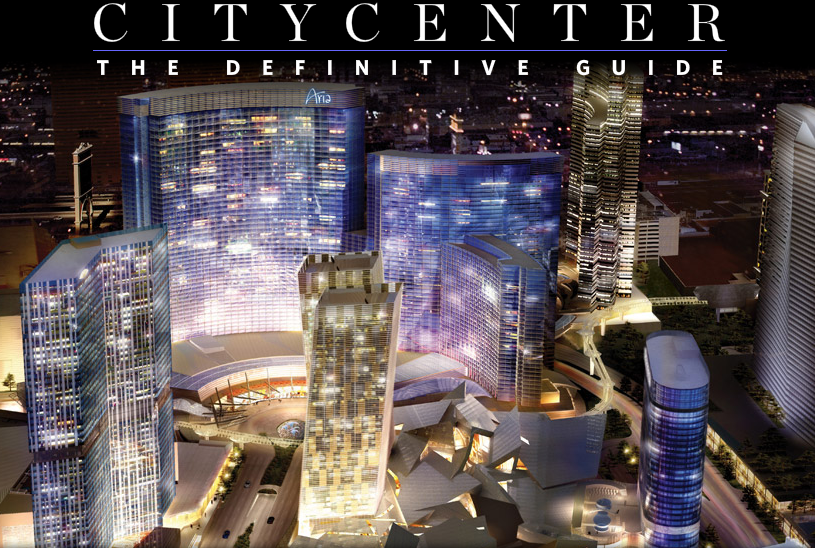 "(Las Vegas Sun) The closing of condo sales at CityCenter has gotten off to a slow start, according to analysts who track the housing market.

Through the end of April, MGM Mirage and Dubai World, the owners of the project, have closed on 78 of 1,543 units at the Vdara condo-hotel, according to SalesTraq. Closings started in March at Vdara but CityCenter had announced earlier this year it had sold 698 units there."
78 of 1,543 units is not a good start rate for a supposedly ultra-hot piece of property.  The spin might be out there but just look at what is happening with price.  Some units are already seeing price drops of hundreds of dollars per square foot.  Many prospective buyers are waiting for 40 to 50 percent price cuts.  Prices on some units have been cut by 30 percent but that doesn't seem to be pushing inventory.  The amount of sales tells us that people are more cautious with their purchases.  You have to ask who financed this commercial real estate deal and what bank(s) are into this place.  One thing is certain and that is the numbers simply won't work with what is currently being sold.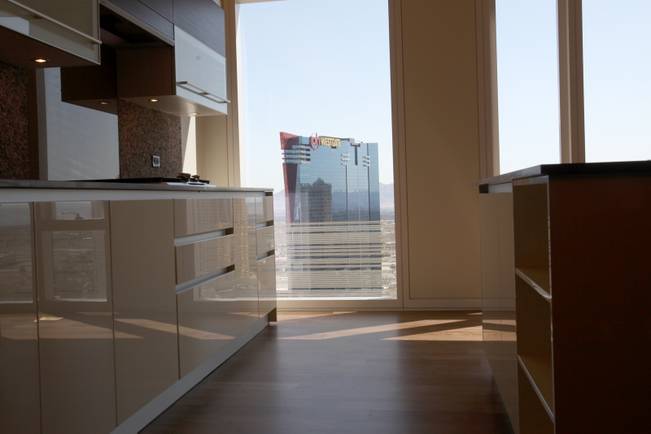 "At the ultra-luxury condominium tower Mandarin Oriental, where 205 of 227 condos were reported sold as of earlier this year, 32 units closed between January and the end of April, according to SalesTraq.

"CityCenter just started closing units in the two Veer Towers in mid-May so those numbers won't be available until the end of June. MGM had reported that 480 of the 670 units had been sold earlier this year.

Through Thursday, MGM counted 110 closings at Vdara, 38 at Mandarin Oriental and 16 at Veer.

"This Manhattanization thing everybody was trying to take credit for a few years ago, the condominium market has fallen on its face in this town," said SalesTraq President Larry Murphy. "This is the deManhattanization of Las Vegas. CityCenter is right in the middle of the economic (woes), and it is a horrible time to be coming online."
A horrible time to come online but who is holding the note?  This is why we are simply entering the first stage of the $3 trillion commercial real estate bust.  Banks are optimistically hoping something will come to fruition that will suddenly make ultra slick condo units sell like pancakes.  But right now consumers are price conscious even in the heart of the Vegas strip.
The fascinating thing is these units don't show up in national data as inventory.  Clearly these kinds of projects will skew statistics and it is clear that these are available properties.  Whether they are priced right is another story but to exclude these from the overall data is misguided.  If we look at the data there couldn't be a worse time to come online: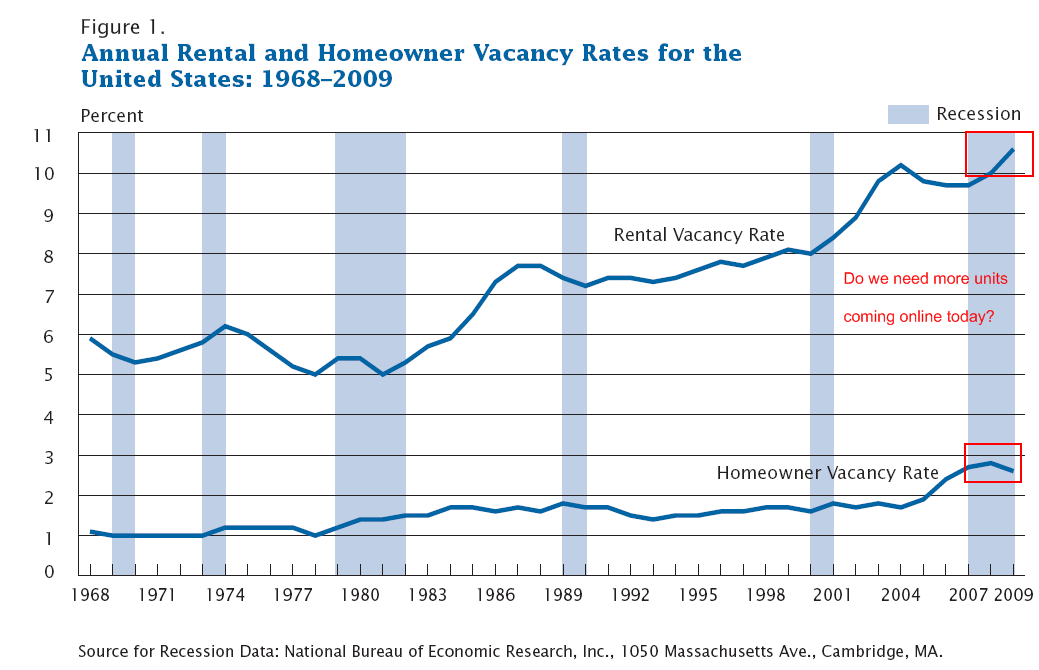 We are in uncharted territory here.  To bring a massive project like this online today will yield troubling results.  Chicago is also dealing with this kind of commercial real estate debacle: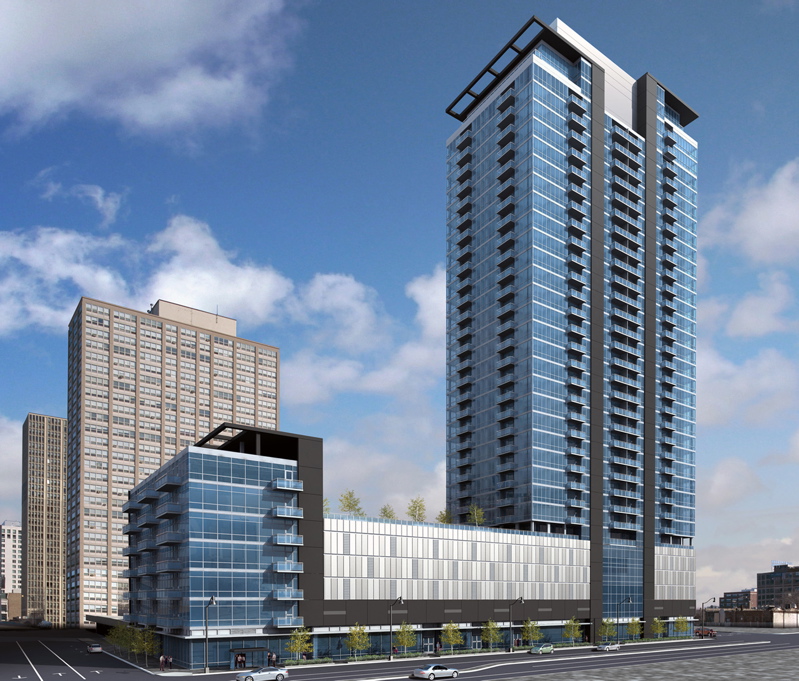 "(Chicago Business) A Near South Loop site where Chicago gangster Al Capone once had his headquarters, and where Geraldo Rivera famously found nothing in Mr. Capone's vault, has gained new notoriety as the city's biggest condo tower to be taken over by its lender in the current housing crisis.

The 35-story Lexington Park, near Michigan Avenue and Cermak Road, was surrendered last week by its Irish developer through a deed-in-lieu of foreclosure. The private-equity venture that now owns the property acquired Corus Bank's the distressed condo loans after the Chicago-based lender failed last fall.

Just three buyers have closed on Lexington Park's 333 units, according to property records. The tower, 2138 S. Indiana Ave., was supposed to be ready for occupancy in 2008.

Limerick, Ireland-based Chieftain Group Ltd. borrowed $84 million from Corus in fall 2006 to finance the tower's construction, and also obtained $10.6 million in financing from 47 individuals in Ireland, according to mortgages recorded in Cook County."
What in the world is a developer from Ireland building in Chicago?  So far of the 333 units only 3 have closed!  You don't have to be a rocket scientist to know that isn't exactly hitting it out of the park.  Just run a back of the napkin calculation:
$84 million + $10.6 million / 333 units =                $284,084 per unit cost
That is pretty high for a condo in Chicago given the current economy (and that is assuming they sell for break even prices).  A person put down $15,000 in earnest money back in 2006 for a one-bedroom unit.  These deals are largely a bust.  These will bring down many banks and show how insane the commercial real estate bubble grew.  These units are also part of the condo shadow inventory as if we need more vacant units on the market.
To add to this insanity I saw a piece of legislation being put forward in Congress to encourage building.  Only in our currently dysfunctional Congress would they give a tax break for building more units when clearly we already have too many units.  The irony of the bill would also put more pressure on these empty projects and thus push more commercial real estate deals over the edge.  What we give in tax breaks we will also need to give in bailouts.

If you enjoyed this post click here to subscribe to a complete feed and stay up to date with today's challenging market!

Follow us on Twitter!