Largest employer in each U.S. state:  In 22 states Walmart is the largest employer.
With the holiday season comes the usual mindless shopping and stampedes of people looking for that blowout sale.  If you have any doubt about how far we have slid into a low wage nation just look at the largest employer data for each state.  Walmart is the largest employer in 22 states.  Instead of the majority creating things we now have the majority consuming things in mass.  This is also one part of the complicated calculus that has hollowed out our middle class and has exported our savings out of this country and across the world to other places where manufacturing is occurring.  Now this data might be known by some but watching the mainstream press you realize that people are really out of touch with how most Americans are living.  People are living paycheck to paycheck and the standard of living is slowly being chipped away.  Welcome to Walmart Nation.
Walmart dominating employment
It might be worth looking back at 1955 to see who the biggest employers were then:
GM

Chrysler

U.S. Steel

Standard Oil of New Jersey

Amoco

Goodyear

Firestone
In other words, building cars, providing car parts, and providing the fuel to make the cars run. Of course these were good paying jobs providing ample room for the middle class to flourish.  Now look at the top employers across the nation: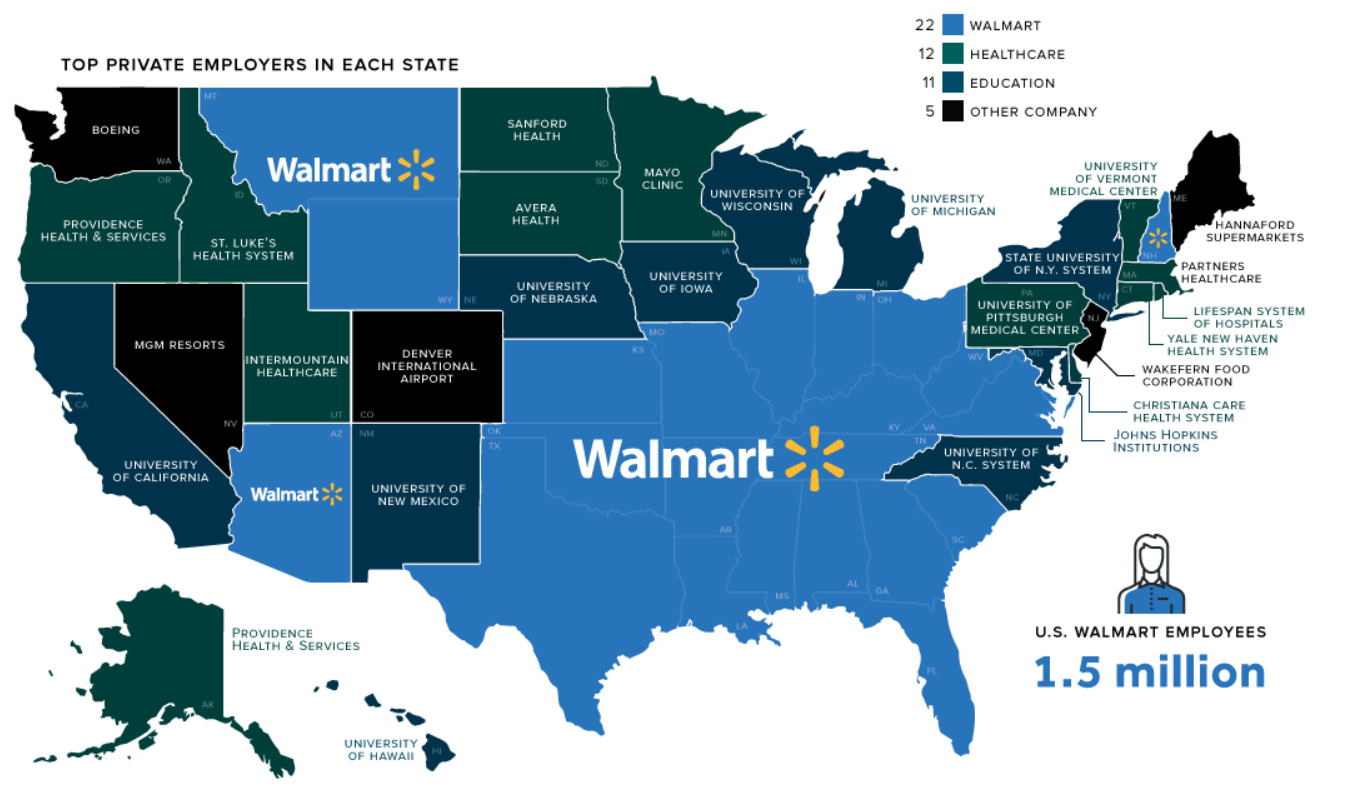 Low wage jobs dominate the top 10 occupations that employ Americans, (i.e, retail, cashiers, food service, etc).  This is another reason as to why many Americans today can no longer afford to purchase a home and this has caused the homeownership rate to plummet: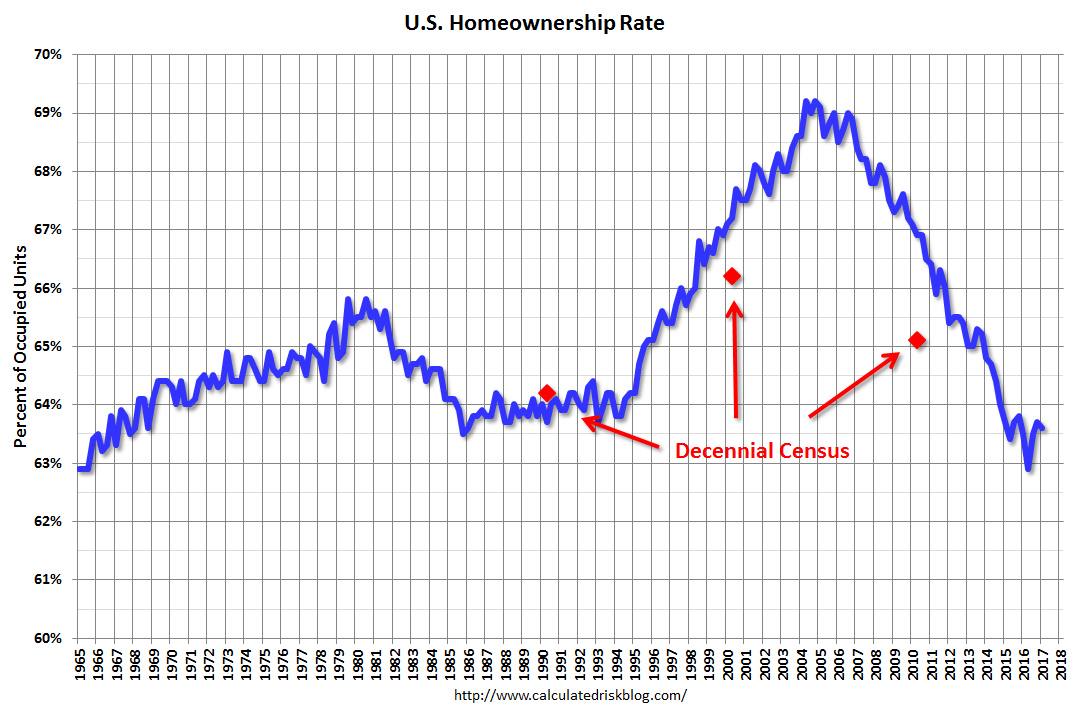 The home building that catered to baby boomers caused massive wealth building unlike anything the world has ever seen.  Never has there been such a large middle class but that is now being challenged.  The map above shouldn't be shocking given what you are seeing during the holiday shopping season.  People would rather spend money than invest it or stash it away.  And many are spending money they don't have if we look at credit card debt surging past $1 trillion.
Now with Amazon dominating the news and Jeff Bezos seeing his net worth hitting more than $100 billion, it is easy to forget the low wage kingpin.  It doesn't surprise me that Walmart is the leading employer in nearly half the states of the U.S.  The mainstream press clustered around higher income metro areas is simply stuck inside a walled off echo chamber.  It is hard for them to imagine a Walmart Nation but that is what we have.

If you enjoyed this post click here to subscribe to a complete feed and stay up to date with today's challenging market!